CORRECTIVE ACTION ON PEATLAND PROTECTION AND MANAGEMENT IN INDONESIA 2019-2020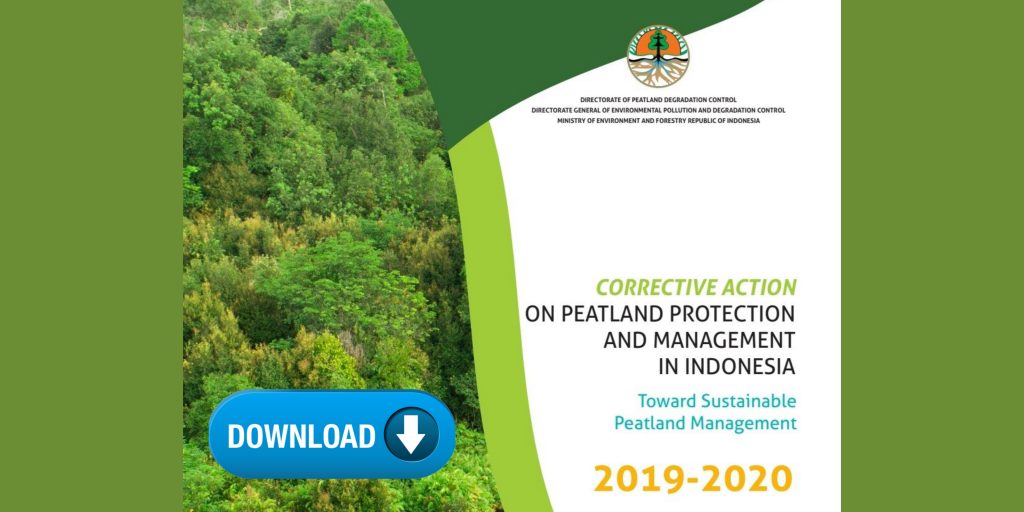 Indonesia is the home of the largest tropical peatland in the world and the 4th largest peatland in the world after Canada, Rusia and the United States. Government of Indonesia is consistent to highly commit to the protection and management of peatland ecosystem. The Ministry of Environment and Forestry has carried out several actions, either at national or international level. Among other actions are completing the regulation, policies, and technical guidance for operational implementation in the field, inventorying peatland ecosystem characteristic scale 1:50.000, establishing Peatland Ecosystem Protection and Management Plan, as well as peatland ecosystem restoration in the field.
This book entitledCorrective Action on Peatland Management in Indonesia 2019-2020: toward Sustainable Peatland Managementis to showcase the progress of peatland ecosystem management that has been carried out by the Government of Indonesia under the leadership of President Joko Widodo and expected to inspire all parties to do more and achieve more for global beneficiaries.